Country singer, Jimmie Allen, is finally speaking out after being accused of sexual assault, rape and abuse from his former manager for 18 months.
Last week, Jimmie was suspended by his label and agency, terminated by his publicist, and removed from the CMA Fest lineup, after the allegations arose.
The "Down Home" singer, 37, has denied all allegations, yet admitted to having a consensual, sexual relationship with his former manager. She also stated that Allen's management team was aware of the abuse but kept the pair working together anyway.
Allen's initial formal response to the allegations included this…
I acknowledge that we had a sexual relationship, one that lasted for nearly two years. During that time, she never once accused me of any wrong-doing, and she spoke of our relationship and friendship as being something she wanted to continue indefinitely.
Only after things ended between us, did she hire a lawyer to reach out and ask for money, which leads me to question her motives. The simple fact is, her accusations are not only false, but also extremely damaging."
After that statement, Allen took to Instagram today to make his first post on social media since the allegations to simply say; "We gonna be alright…this too shall pass." He then posted another story featuring Christian band, For King & Country's hit song, "God Only Knows," and tagged them as well.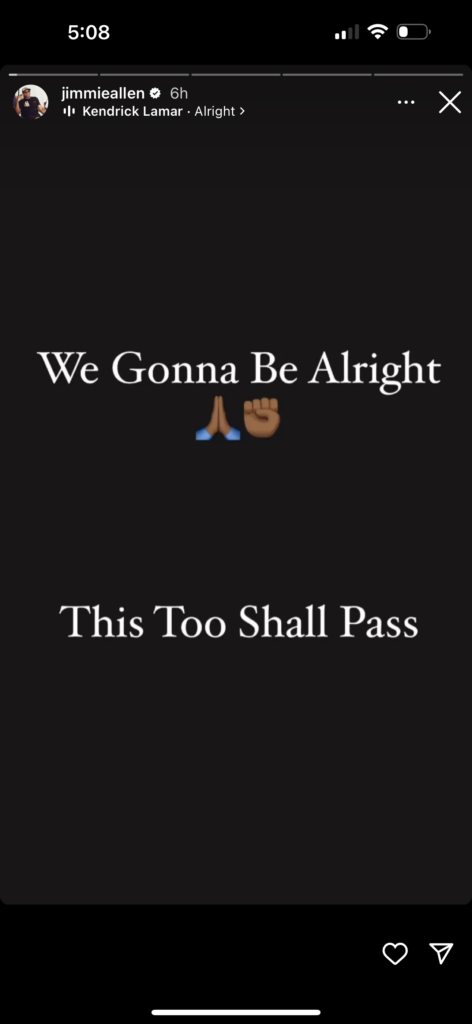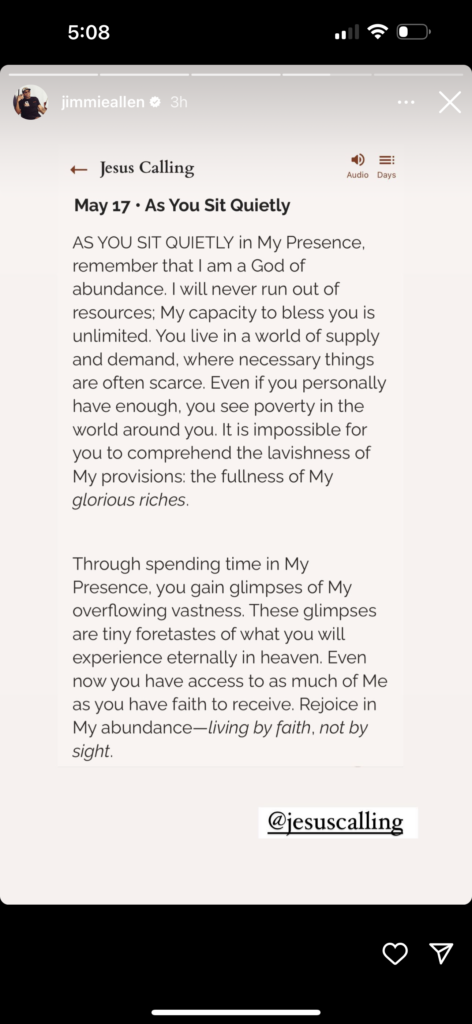 The news came right after it was announced that Jimmie and his pregnant wife, Alexis, both filed for divorce on April 28th, citing "irreconcilable differences."