After seemingly months of speculation, Zach Bryan's brand new album has finally received an official release date of Saturday, August 19th, according to an Instagram story from Wesley Schultz of The Lumineers.
Schultz took to Instagram to share a Reel of a recording of the new collaboration between Bryan and the band. In a shocking turn of events, he added "honored to do this sick tune with you" and proceeded to drop the bombshell, "His album drops August 19!"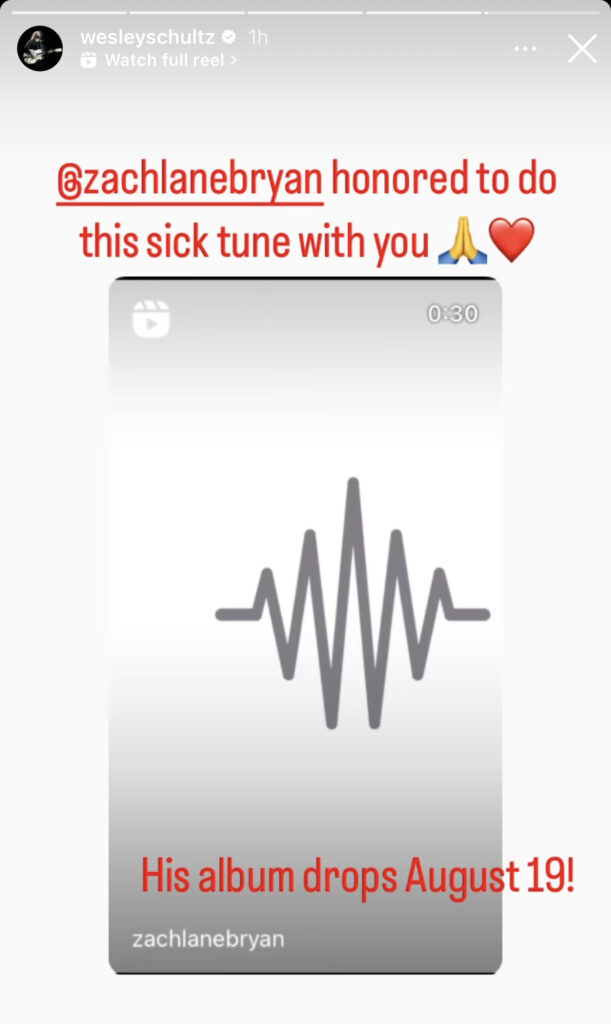 This is the first indication of an actual release date from anyone. While no one knows if Schultz was supposed to drop the release date of the highly anticipated album in this fashion, it seems like the cat is out of the bag for the Something in the Orange singer.
Back in April while discussing the upcoming album, Bryan quote tweeted a fan asking him how many songs would be on the next album. He replied by saying, "11 baby I'm in my quality over quantity era". However, judging by the number of songs teased since then, a few key social media posts and the addition of this newly-teased Lumineers collaboration, it would not be surprising if the album is much longer than the previously-stated 11 songs. Additionally, it was confirmed that Bryan produced the entire album himself.
It is speculated that the album's name is Writers and Fighters according to this tweet back in February; however, it is unconfirmed as of writing.
While we count down over the next 11 days, you can read about everything else we know about the album so far here.
Here's the preview of the collaboration as posted on Bryan's Instagram.