Better make more room on the wall…
Today, Parker McCollum officially received three new certifications from the Recording Industry Association of America.
"Handle On You," which recently became Parker's third straight No. 1 song at Country radio and is featured on his most recent album, "Never Enough," was certified platinum, meaning its now officially sold a million units.
"Gold Chain Cowboy," which features his other #1 hits, "Pretty Heart" and "To Be Loved By You," was also just certified gold, meaning the album itself has now sold 500,000 units since its release.
Last but surely not least, "Young Man's Blues" was also certified gold. Written by Parker, as well as Randy Montana, the song tells a story of a man's difficult journey leaving and returning home. Around the 2020 release of the song, Parker had this to say:
"Young Man's Blues was the best way I could describe what is constantly on my mind these days. This is the most honest I've been with myself in a song since 'Pretty Heart.'"
Here's Parker holding two platinum RIAA plaques he was given ahead of his sold out concert at Ascend Amphitheater last year: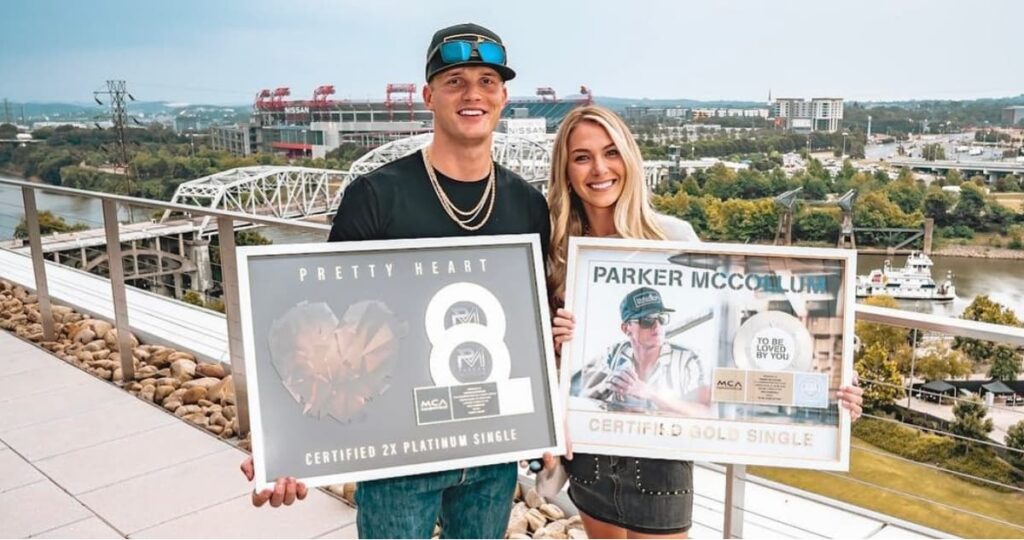 Watch the music video for Young Man's Blues, as well as Parkers latest single, "Burn It Down," below. Also, while you're at it, check out Parker performing "Red Dirt Road" on stage with Peyton Manning here.