Well… we were wrong.
After Wesley Schultz took to Instagram yesterday and said that Zach Bryan's brand new album was set to release on August 19th, Bryan went ahead, cleared the air, and gave us an official release of August 25.
There's reason to believe that this was posted due to the confusion caused by Schultz's Instagram story yesterday afternoon where he said, "honored to do this sick tune with you" and "His album drops August 19!"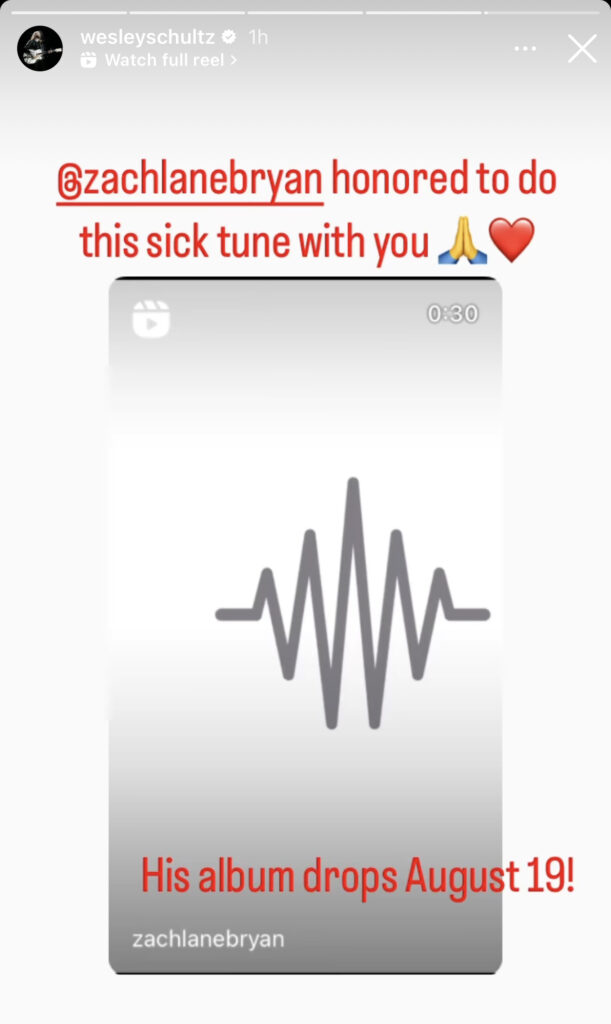 While Bryan has yet to release a title or tracklist, there are still a lot of things we know, including that the album was produced by Bryan himself. Additionally, Bryan first stated that there would only be 11 songs on the record, but there is reason to believe that there will be quite a few more, including a collaboration with The Lumineers.
Follow Country Chord for updates as Bryan reveals more about the album dropping in 16 days.